Finding an excellent travel agent today is extremely rare and we can honestly say, that Jonathan from Purple Light Vacations is an absolute gem of a find.  Jonathan went beyond his expertise and protocol  in helping us find the best package deals for our trip when my husband and I were in a tough situation.  We were impressed by the prompt time he took in helping us out and very impressed on the great deals he offered us.  We are so grateful for all he has done for us and our travel plans.  It certainly made our lives so much easier.  My honest suggestion to anyone who needs a travel agent today is look no further!  Book with Jonathan at Purple Light Vacations! Victor and Jerry
We just booked our second cruise within the past year through Purple Light Vacations due to their outstanding service.  Jonathan Geen is not only highly professional, he is enjoyable to work with.  What is the one thing we all want from the service industry, and especially dealing with travel and vacations-- timely and helpful assistance.  Jonathan was quick to respond to any   question or inquiry, whether by email or phone, any time or day of the week.  He went over and above to make sure we were taken care of, and even provided information about places he didn't even book for us.  Purple Light is now our go-to firm for travel and vacations.
Jonathan at Purple Light  provided me with the most personalized, detailed service for my very first Atlantis Cruise this summer. Starting last fall and winter, he advised, suggested and planned with me to make this three week excursion a success. Although the cruise was 10 days, stays at the beginning and at the end points were thoughtfully laid out and joined almost seamlessly. The key point I want to make is the sensitivity Jonathan and Purple Light were able to exercise with this professional gay male to plan his vacation so well and appropriately. I'll be relying on their judgement again.
Purple Light Vacations booked our trip to Mexico City for us- flights, hotel, and a day excursion to the Teotihuacán. We ended up flying out of Tijuana, which was much cheaper and more direct than flights from San Diego. Our hotel was mere blocks/2 min walk from the Zócalo- you couldn't want a better, more central location to stay! And the day trip to the pyramids was an absolute highlight. Thank you, Jonathan, for wonderful planning and a once-in-a-lifetime experience!
Save
Save
My husband and I recently took a trip to Thailand on a vacation that was booked thru Purple Light. We had both been to Asia before, but Southeast Asia was new to us, and we wanted a bit of extra help. We got a ton of extra help, for free! We knew the two cities we wanted to visit, but not much else. Jonathan at Purple Light suggested hotels in gay-friendly neighborhoods, with many restaurants, bars, and shopping within walking distance. And of course, right in the heart of Bangkok. Left to our own, I think we would've ended up on the other (boring) side of town because we know so little about the surroundings. Same can be said for Phuket- and we ended up in a fantastic beach-side resort, all researched, suggested, and booked by Purple Light. In addition, prior to our departure, they sent us an informational packet on both cities: several pages of sights, excursions, things to do, and places to go. It was a great summary of what we were reading online and in books, and we took it with us and referred to it several times. They also helped book our our transfer shuttles and domestic airfare.  After hours and hours of travel in airports with difficult languages, this was such a life saver! Purple Light was with us the whole way- from early stages of planning to the actual booking (including being very responsive to email and phone call queries), and throughout our travel.  When we arrived to our hotel room, flat-out beat from travel, there was champagne on ice to greet us. Wow! We've used them before, and will absolutely use them from now on.  I just can't recommend them highly enough to our family and friends.
Save
Save
Save
Save
My husband and I just came back from our 5 year anniversary trip to Cancun. We told Jonathan the dates we wanted, our budget and what sorts of things we were looking to do. He got right on it! Booked us airfare, an amazing all-inclusive resort, transportation to and from the airport (which I wouldn't have even thought of!) and even booked us a trip to Chichén-Itza. He helped with passport questions we had. He even gave us some tips on what do and where to visit while we were there. Easiest trip we've ever taken! With two small babies, we don't do much traveling but from here on out, Purple Light will always and forever be my go-to for any traveling! Will definitely be referring them to any of my friends and family
We used Purple Light to book our trip to Cabo.  Jonathan took care of everything and just made it so easy for us.  The place he found for us was beautiful, all inclusive with outstanding service. We will definitely use Purple Light to plan our next trip!
Purple Light has made planning several vacations easier for me.  They worked out a family trip getting parents and siblings in from various places without a ton of effort on my part.  More significantly, they helped us arrange two international vacations, taking so much of the research out of it for us.  After recommending Argentina to us (a place we knew little about), Jonathan took care of flights and hotels, both to Buenos Aires and within that country up north...probably our best vacation together ever.  Then this year, he recommended the RSVP river boat cruise up the Danube from Budapest to Prague...wonderful trip!  Of course we could have booked that without him, but for no extra cost, we had Jonathan to answer all kinds of questions, book the travel, find us fair priced hotels in the right areas (which we wouldn't have known either without him).  He even helped us figure out which of the side excursions to prioritize during the cruise.  We've book an Atlantis cruise through P.L. as well.  Why not...extra help and advice at no extra cost! Working with Purple Light has taken so much of the stress out of planning a trip; I highly recommend them.
I used Jonathan and Purple Light to book a trip for my birthday celebration.  He was very helpful and from the very first email contact to the end of the cruise Jonathan handled everything with excellence.  His communication during the booking process to the day of starting the trip was very thorough and he missed no details.  When we arrived on the ship he had a bottle of wine waiting for us and when we returned home he had thank you cards in the mail to thank us for using his services.  I will definitely be using Jonathan and Purple Light Vacations again for my future vacation and travel needs.
If you live to travel, please give Purple Light Vacations a try for all your travel bookings. They will gladly find you not just the best deals, but also great travel inspiration. They also have witty marketing.
We used Purple Light Vacations to book our Atlantis Southern Caribbean cruise. Jonathan guided us through the entire process at no additional charge to us. He kept us informed on all the details of the cruise and events happening on/off the boat. Upon arrival on the ship, a bottle of Merlot was waiting for us. Upon disembarkation, an email was waiting for us to see how we enjoyed the cruise as well as a card in the mail to welcome us home. This attention to detail did not go unnoticed and was very much appreciated. I hold Purple Light Vacations as the gold standard for high quality travel services.
Purple Light has booked vacations for us at Disneyland, Aruba, Charleston, Fort Lauderdale, New York City, Bahamas, Brazil and two cruises and all this since January 2016.  We are discerning frequent travelers with a budget in mind.  Working with Purple Light gives us the confidence to keep planning more travel!
I intended to book my own gay river cruise vacation from Prague to Budapest, but came across Purple Light.  I then researched the relativity of using travel agents in this age of connectivity.  I was surprised to find only positive articles and immediately contacted Purple Light!  And am I glad I did.  All I had to do is state my needs and the rest was taken care of by Jonathan.  Above and beyond my expectations.  He saved me so much time and money that I cannot wait to plan the next trip.
Normally when I go on vacation, I research and book hotels on my own. This year, however, I was extremely busy at work and I had no time to do this, so I reached out to Purple Light for their help, and am glad I did! I had planned the country-Greece and the itinerary-Athens/Mykonos/Santorini/Crete, but only booked my Athens hotel, and was at a loss on where to stay on the islands. Purple Light recommended excellent hotels that I probably would not have found on my own, and they even provided helpful city island overviews that were referenced often. In addition, they helped fill in some of our time with tours that we thoroughly enjoyed. I highly recommend Purple Light and plan to use them again for my next trip!
We used Purple Light Vacations to help us plan our trip to Italy.  Jonathan was extremely helpful when it came to planning hotel stays, site seeing tours, transportation and entertainment.  He always got back to us in a timely manner and answered all of our questions above and beyond expectations.  We had no idea what planning a trip to Europe entailed.  Jonathan helped us with EVERYTHING and kept us in the loop the whole time.  His services were no extra cost to us and we honestly got exactly what we wanted at an amazing price.  Our trip to Italy was amazing and I know we could not have done it without Purple Light.  I will definitely use them again and I highly recommend you do as well.
We used Purple Light when we booked our Atlantis P.V. Mexico Resort Vacation. With no additional cost to us, Purple Light made what would have been a good vacation...an amazing vacation. They handled everything (airline, shuttles, etc.). Additionally, they provided excellent insight on what to expect on our vacation and what to see and what to avoid. I give them my highest recommendation.
I could have gone through Atlantis directly, but I am glad I took a chance on Purple Light Vacations being my connection to them at no extra cost.  I received helpful information about the ports, theme party info before other passengers, and other little bursts of useful info.  When there was technical trouble on the boat, I planned to tell them about it upon my return....they already knew and I had an email asking if my trip was okay despite that.  That's good service!  They're even helping me in tracking down an item of mine that Princess misplaced.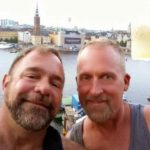 We used Purple Light Vacations to help us book our hotel rooms in Copenhagen and Stockholm recently during a Baltic cruise. I had previously booked room through an online travel website but I'm glad I decided to go with Jonathan instead, or our hotel choices would have been in the wrong area. You can trust Purple Light Vacations to make sure you have a wonderful, surprise free vacation!
I took a short weekend vacation to Catalina Island with a friend and reached out to Purple Light and was amazed how quick they got me a hotel room and a list of great things to do! They went above and beyond! I don't think I will take a trip without them!! Thanks Jonathan and Purple Light!
We were in New Orleans for Southern Decadence this year.  Purple Light Vacations recommended a spectacular hotel right in the area we were interested in staying.  We have also traveled to Italy, France, and Barcelona where each of their recommendations was excellent!  Everything went exactly as planned.
My partner and I really appreciated and got good use out of Purple Light's city overviews for Buenos Aires and Rio de Janeiro during the Atlantis South American cruise. Purple Light's city overviews gave us a good idea of what the highlights were in both places. This was helpful, as we didn't know very much about either city going into the cruise.
I used Purple Light's city overview for my trip to Barcelona. I found the overview to be really great, nice and concise and a lot easier to carry around than bulky guide books or tablets. Purple Lights' overview had everything I wanted on it. It really did help make for a fun trip!
My husband and I were looking for a quick getaway after our wedding, and we used Purple Light Vacations to book us a weekend in Palm Springs. The service was fantastic! When we checked into our hotel, we were immediately acknowledged as Purple Light guests, and seemed to receive extra attention compared to when we make arrangements on our own. The room was amazing, but the service was even better. Purple Light took care of not only the obvious details, but also incidentals such as wine and cheese in the room and dinner reservations (also finding a restaurant very near our hotel). We will absolutely be using Purple Light again in the future! They make the process effortless, and they are a pleasure doing business with. Five stars!